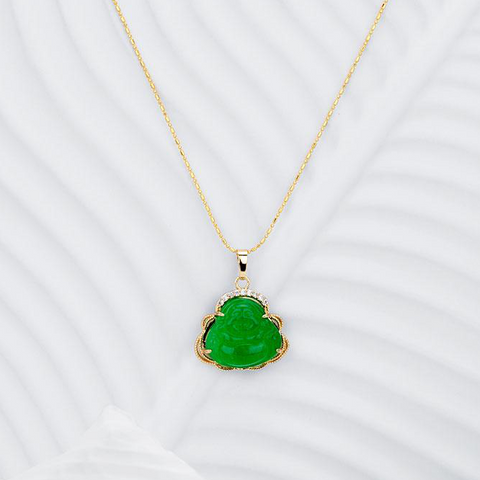 Green Jade
The most popular and classic Jade color is green jade. Reminiscent of the grass breaking through the soil, Green jade convey nature, good luck and vitality to those that adorn them. Wearing green jade on the body can stabilize people's emotions, which can relieve one's inner pressure.
Green jade can be divided into spinach green, sun green, light green, apple green...each has its own unique charm. Whether you choose Hetian Jade, Agate, Turquoise or Nanjiang Carnelian, you can't go wrong with this classic hue.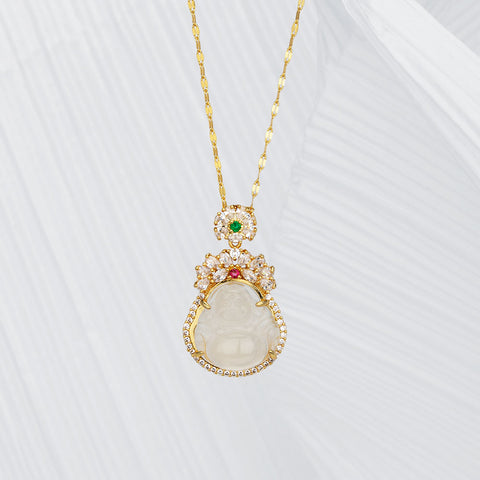 White Jade
White Jade is a kind of Nephrite Jade that's usually white, off-white, or cream in color. It's believed that it has a positive and brilliant power of light that's right within the stone.
White jade are the gem of choice for brides because they symbolize new beginnings, purity, and abundance.  
Everyone loves the effortless elegance of white jade.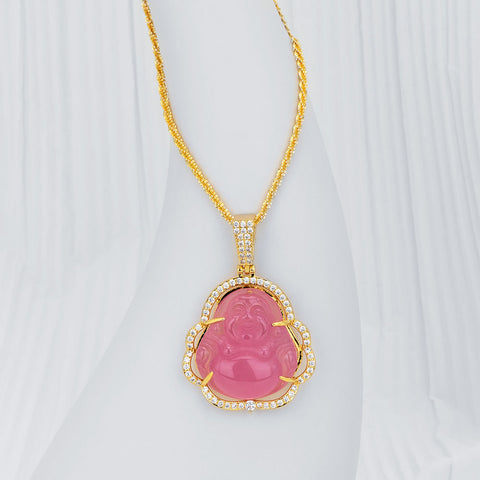 Pink Jade
Pink jade is called hibiscus stone, and the color is usually rose red and pink which has a strong glass luster. According to legend, pink jade is the incarnation of the goddess of love and beauty. It is said to have powerful effects on the heart chakra and love. It encourages the strengthening and growth of relationships and romance. 
When worn as jewelry, pink jade can help to keep a healthy, youthful glow to the skin. Because it is especially beneficial to women who are in or near menopause, they are a particular favorite of mothers around the globe.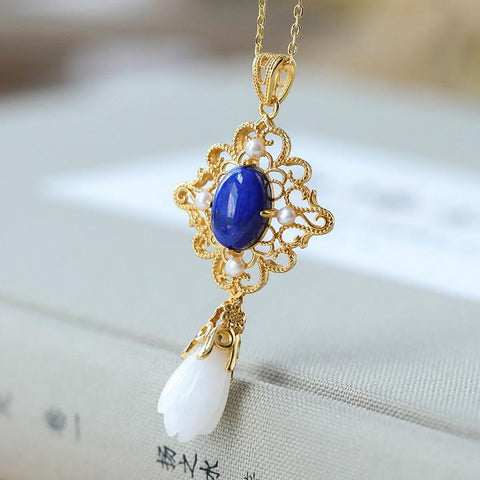 Blue Jade
Blue jade is a kind of jadeite, with a faint blue color and great texture. The color and transparency of blue jade are like the blue of seawater and make people feel like a treasure of spirituality. 
Blue jade is also a symbol of unfettered freedom. It will make challenges seem easier, and make your troubled mind calmer.
When you're looking for something unique, blue jade make an exquisitely elegant personal statement.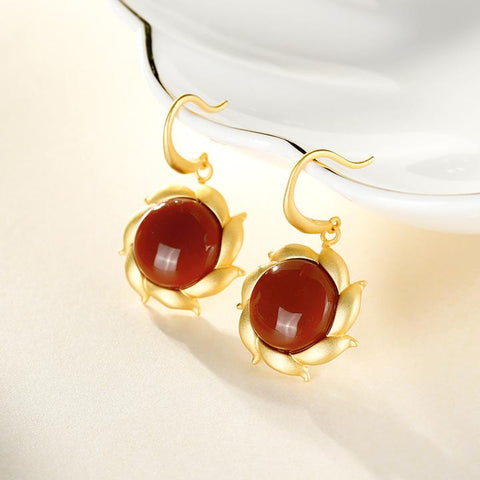 Red Jade
As we know, Chinese people think that red is a symbol of auspiciousness and good luck. Combined with the auspicious color of red, red jade can bring lucks into your life.
The natural red color is priceless and will rarely be found. Common overtones for red jade include gray, yellow, and reddish-orange. Red is also one of the most yang colors in feng shui and is associated with protection as well as the fire element. 
When worn as jewelry, red jade will help to realize a peaceful life.