Skip to content

ABOUT JADEPOP

A warm hello to all of you!
I started jadepop as a way to pass on the gifts I received from my grandma. She brought me a buddha jade pendant when i was kid, she wish my life is pure and bright like the jade color.It's pity that my jade buddha pendant was lost in a serious bicycle accident in 2008 and my grandma passways during that year. It was really hard time for me.
I searched for the the jade pendant all over China and Burma in the jade source market but i couldn't find the same one so I started to learn jade carving by myself and i fell in love with jade art and started my own company as the source supplier of jade all over the world since 2015.

BRINGING JADE CULTURE TO THE WORLD

JADEPOP is the natural jade supplies. We share a deep belief in spreading the jade culture and the transformative, healing power of Jade. We are so inspired by the people we surround ourselves with and we aspire to have the same be true for them.
Spreading jade culture, bringing people luck , beauty and encourage mindful living , inspiring wellness and creating community. These goals inspire everything we do at jadepop.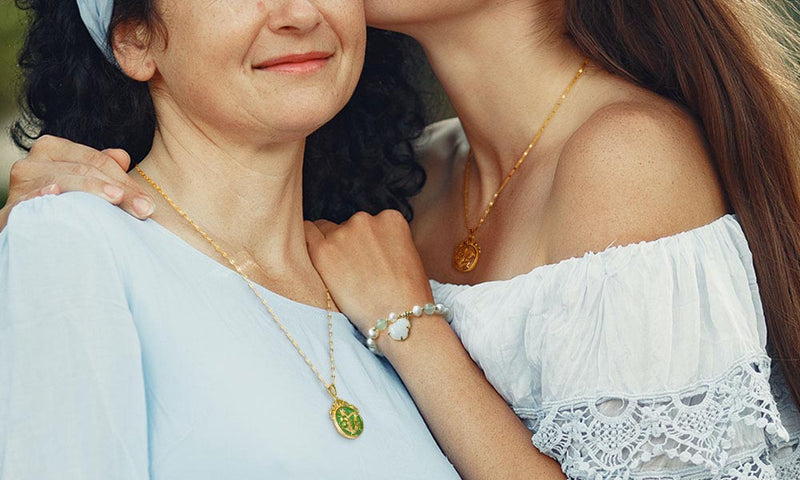 OUR FOCUS
Our only focus is only jade, gem and other natural stones. We've been in business for more than 10 years and working to create a stronger market awareness for high-quality jade and a modern jade culture.
OUR AIM
Our aim is to provide a meaningful shopping experience. Starting with our knowledgeable customer service specialists, our process culminates with a flawless delivery. Conveying unmatched craftsmanship and mystery energy, we hope our jade jewelry will bring you hope, love, and good luck in your daily life.
WE CREATE
Our creative process begins with carefully-selected, hand-picked natural stones, directly from the source. With quality control and manufacturing on site, we ensure quality jewelry pieces are offered to our clients – always at unrivaled competitive prices.
CONFIDENCE IN QUALITY
Trying is believing. Give our jewely a shot for 60 days, —no questions asked.You will not be disappointed, just as our buyers said: Jade Buddha necklace received so many compliments just walking down the road. It twinkled and shined so bright. I love it!!!
CONFIDENCE IN PRICE
"Where do we get our Jade?" By far, this is the most-asked question we get day to day. And the answer is: Direct From The Source Our direct-to-consumer business model means we get an unprecedented ability to tailor your jewelry to be exactly what you want - without having to pay the exorbitant mark-ups you'd expect at a luxury store.
JADEPOP is a Jade design brand that creates unique jewelry that spread the luck and encourage mindful living. With an emphasis on natural materials, exquisite design, and uncompromising quality, JADEPOP's work connects the imaginative with the practical, resulting in a uniquely warm and luxury aesthetic.
CONTACT US
You can also call us at +86 139 1697 0343
Email us at support@jadepop.com
Room 158, Building 9, Nanhong road No.5,9,15, Fengxian, Shanghai
201401
Sunday,Monday,Tuesday,Wednesday,Thursday,Friday,Saturday
January,February,March,April,May,June,July,August,September,October,November,December
Not enough items available. Only [max] left.